20th November, 2011
Hey everybody!
Just got back from Egypt, where I spent the last 10 days attending the VDWS windsurfing instructor course in Hurghada.
I have no words to describe these last few days. It was an incredible experience... The information that was imbedded in my head both inside and outside the water was tremendous. I love learning and studying since I was a child; I think I was one of the few children which were happy to return to school after summer vacations; a total freak maybe ;). But the truth is, I love learning, as much as I love to be challenged. After my Bachelor & Master studies, I have been involved with so many different projects, so different job positions and settings, I have met and dealt with so many different people, not forgetting competing on the PWA World Tour. From time to time, and especially in the last few months, I realize how much I have been challenging myself, and wonder when I will eventually have had enough of all this and settle with something. Is this search coming to an end? :)
Undeniably, alongside my passion for windsurfing and especially wavesailing comes a desire to give back to the sport what it has given to me. This desire was put into practice starting with some windsurfing camps that I sparsely organized in the last 4 years and leading me to teaching 24 kids on the beach in May-June 2011, helping them make their first steps in windsurfing. Children are the future of every sport, and being on the beach with them made me realize that to undertake such a responsibility, I needed the right foundation and the right tools. This realization, in turn, led me to look for a professional organization offering this kind of training.
All this led me to Egypt for the VDWS course. So there I was, straight from the office, to mix up with people who were already into this career path, -unlike me- spend a lot of of their time teaching windsurfing, and definitely have multiple hours on a beginner board under their feet. Despite my little experience with beginners, I thought I already knew quite a few things about beginner equipment and about windsurfing physics; on the very first day spent in Egypt I remembered what a great ancient greek used to say: "I always learn as I age". My knowledge proved itself too short on the very first day we went on the water with Cristian, our VDWS examiner/instructor; this guy is a senses-opener. I could never have imagined that my brain still had room for all this new data that Christian was giving every day; it has also been a long time since I have been inspired so much by a teacher.
I will not get into too many details concerning the course... Least said sooner mended, so I will just say that it was the most productive full time - week I had since a long time. Time spent on the water with the beginner equipment as well as in the "classroom" with Chris is priceless.
Many thanks to Tommy Friedl Center in Hurghada who hosted the course, many many thanks to our instructor/examiner Christian Bartesaghi for being an example for all of us with his personality and knowledge, many many thanks to all the friends I made there and especially to the people from my team -the english group-; Andrew, Mateo, Micha, Amine, Ahmed, Mohamed, Mahmoud, Julia and Snezha. Even more thanks to my dearest friend Tony Frey who traveled with me from Greece to attend the same course (was on the german team) - thanks Tony for the incredible time outside the course! Was not that much though hahaha :)
Did not take so many pictures, I never do. This has started to look like a not so good idea... Airplanes have taken me to so many different places in the last 6 years; looking back, I start to feel that I will be forgetting my history if I do not force myself to get a few shots here and there. Until I decide to do that, here's a few (1 of them courtesy of our instructor, thanks).
The team (missing some faces though)
The beach in front of the center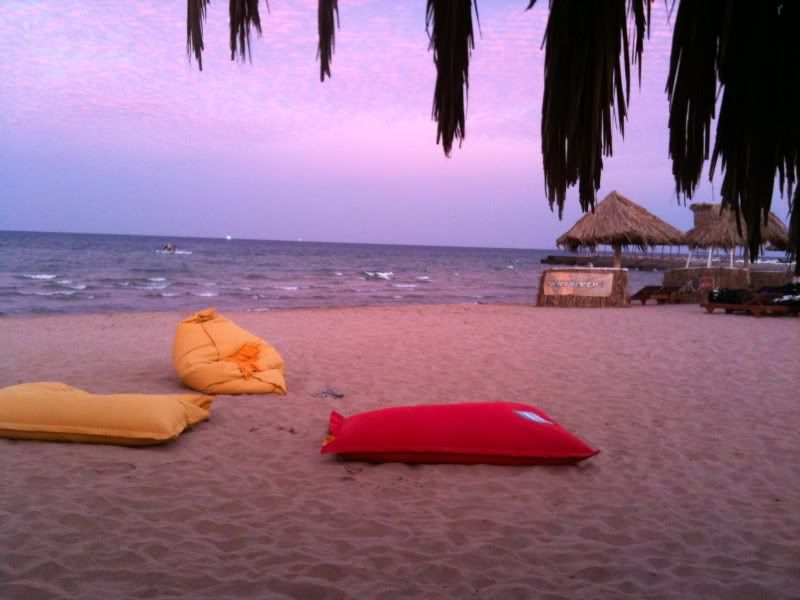 With Tony and Ahmed from Tommy Friedl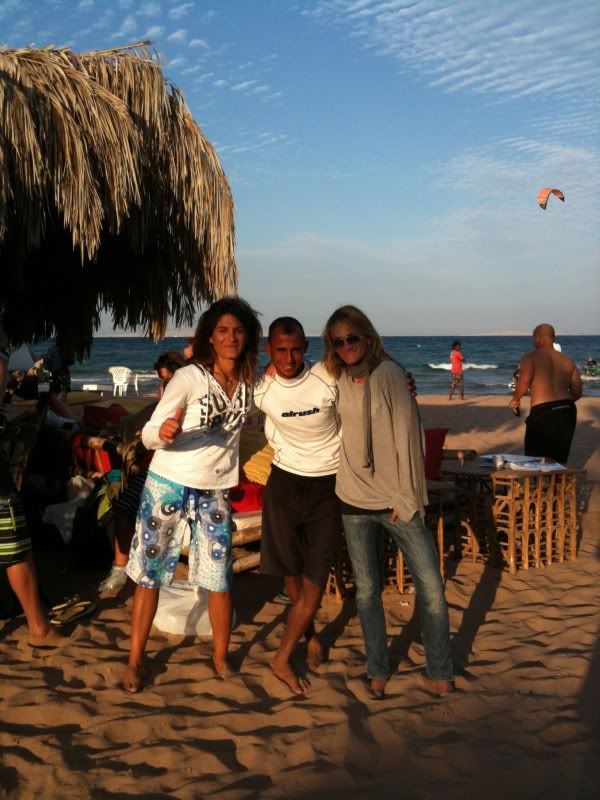 Getting back to the real life after Egypt now, let's see what comes next :)
Evi